What is this thing called 9Stucks?
9Stucks is a dynamic business diagnostic tool. It identifies nine distinct yet interrelated business challenges that cause a company to underperform.
07/10/2012 By Jim McHugh Leave a Comment
It's exciting to be in the mix at the 2014 Mass Challenge Mentor matching process http://masschallenge.org/accelerator.  
As a mentoring service to the hard-working finalists in the nation's largest Accelerator, I'm republishing this post.
This post was originally published in 2012; nothing has changed. Enjoy and comment! 
Where Start-ups Get Stuck – and How to Avoid Going There
Between us, my long-time friend (and fellow blogger) Andy Palmer and I have started a lot of companies. We also advise many other companies and look at even more pitches from start-ups.  A shared observation is that while a few start-ups shine (or at least glimmer) and go on to some success, other start-ups seem stuck before they start.  Why?
Here are our observations on where start-up founders get stuck and our advice on how to prevent Stuck situations, presented Q&A style. This post also appears on Andy's blog.
Q.  Andy, where are the most common places you see founders getting stuck, and why?
I see a lot of founders get stuck at the very earliest stages – by being distracted by fundraising.  I've said before – over and over again – founders should focus on developing their business first and not worry about fundraising nearly as much as they would probably like.  It's natural to be nervous when you don't have any money in the bank.  But it's a healthy discipline to figure out how you are going to create value for customers who will pay you instead of spending time thinking about how to extract money from venture capitalists or seed investors.  As an angel investor, I'm always looking for people who are mission-driven and focused on their customers, as Jim says below, instead of worrying about what potential investors might think.
 Q.  So how can entrepreneurs avoid getting distracted by fundraising?
Just focus on your business and your customers.  Wake up every morning thinking about how you are going to create value for your customers. Go to sleep at night considering which of your customers you helped that day and how.  Be maniacally focused on your customers' needs.  It sounds simple – and it is – but executing this when you are starting from scratch – with no product, no credibility, and no people –  is really hard. It requires all your energy and your concentration.
Read More
02/20/2014 By Jim McHugh Leave a Comment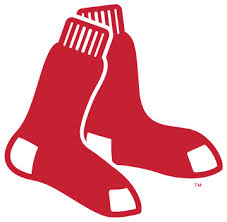 I Don't Know (wait…he's on third). Major League Baseball's Spring Training kicks into high gear this week. Red Sox position players reported on February 18th and today (Feb. 20th) is the team's first full squad workout. The players know their positions. Some players are versatile and can rotate around the lineup; however, once they are all on the field and in position, there is no confusion about their roles and what's expected of them.  That's the way it should be. Clear responsibilities set by management and known by their teammates.
Can you state that your senior team and all your employees are clear about their roles and responsibilities? Abbott and Costello highlighted the frustration and tension when there is a lack of clarity about 'Who's on First'. Here's a contemporary take on the skit:
Role clarity has a distinct impact on your company's overall performance.
If that sounds like Business 101 common sense, then why is it that in many of the Stuck companies where I have worked, there is a great deal of organizational fuzziness and they are Stuck in the Slow Lane?
What causes role ambiguity?
Read More
09/18/2013 By Jim McHugh Leave a Comment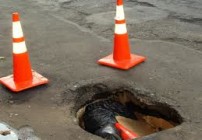 I've been contacted a number of times this year by business partners who are bickering with each other and/or struggling over the condition of their business.
It seems like there have been more of these calls than in the past…maybe my blogging is the little nudge that pushed the business owners to either phone or email me.
Do you and your business partners get along?
Yes? That's great! You are in good shape. If you want to maintain that success, I suggest avoiding the potholes by reading this post.
No? Did you get along when you started out, but not anymore? What's changed?
There are 7 reasons (7 Partner Potholes) why conflict creeps into 'partner' type businesses and causes successful companies to fray or even break up after many fruitful years of existence. Conflict among business partners can become burdensome, intrusive, even crippling to the day-to-day operations of a company. Over the course of my business career, I have seen and/or worked with companies that have had ALL of the 7 Partner Potholes.
How can these situations be fixed or avoided? Are there some partner conflicts that can't be fixed?
Read More
Filed Under: Leadership & Governance, People & Culture Tagged With: business conflict, greed, leadership style, partner conflict, roles and responsibilities, stage of career, strategic disagreement, tangled web