What is this thing called 9Stucks?
9Stucks is a dynamic business diagnostic tool. It identifies nine distinct yet interrelated business challenges that cause a company to underperform.
02/18/2015 By Jim McHugh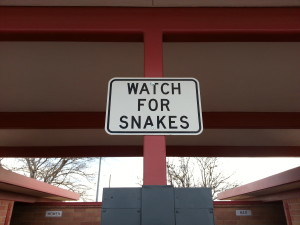 A CEO friend recently told me that he asked three people to leave his company over the last few months.  After they were terminated, there was a marked improvement in the overall morale and attitude of the other employees.
I had met these people in the past.  Of the three, two were rats and one was a snake. Rats and snakes can wreak havoc with your culture and your strategy.
Introducing The Creatures…
Corporate rats are different from corporate snakes; however, both can be found in all levels of any organization, from significant investors to the rank and file employees.
Rats are Enablers. Even though you may see one or two at a time, there are usually multiple rats living together, many hidden from sight, gnawing and chewing on your culture day in and day out.  If your company has rats, the situation has reached a stage where extermination can be difficult, but not impossible. Rats have a direct or indirect role in maintaining the status quo. If you are a change agent and are struggling to make your changes stick, perhaps your rat(s) are the ones resisting or blocking your efforts. Maybe they perceive you to be an intruder; the 'locals' don't fancy having outsiders mess around with their culture.
Read More
01/30/2014 By Jim McHugh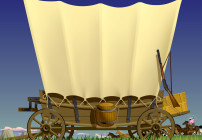 Imagine the scene: the CEO and a collection of company shareholders, directors and senior management team members have piled into their corporate Covered Prairie Wagon. The wagon is lumbering down the winding, bumpy, rutted path called the Shareholder Value Road.
Or…instead of a crowded, hot Prairie Wagon (did the Pioneers hang those 'Little Trees' air fresheners…), maybe it's just you bouncing along in your own personal buckboard.
No matter what you're driving, at some point on the journey all corporate wagons come to a major crossroad – a Strategic Crossroad.  Generally, more than one Strategic Crossroad is encountered on the long Shareholder Value Road. You can hit them:
early in the adventure
at a mature midpoint
unexpectedly
and/or near the end of the trail
Whatever the natural stopping point, critical choices have to be made – you (and your traveling companions) have to pick a direction and move on. Chances are you will have to 'make camp' for a bit while the directional choices are identified, evaluated, debated, argued, rejected and decided. In some extended encampments, the travellers may need a lot of provisions!
There could be many signs in front of you…
Read More
Filed Under: Business Model, Financial Condition, Industry Forces, Trends, Uniqueness, Leadership & Governance, Strategy & Planning